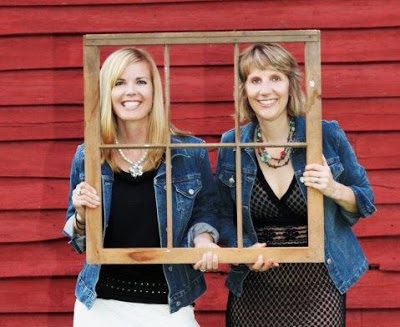 Carmen Long & Amy Sturm (Left to Right)
I'd like to introduce you to my newest sponsor, Rural
Revolution, owned and operated by Carmen Long and Amy Sturm! Their warm and
upbeat personalities come across in
their blog
,
website,
FB page
and
in every communication I have had with them. I hope you will take a moment and
introduce yourself to Carmen and Amy on their FB page, I know they'd love
to hear from you!
About Rural
Revolution
Three years ago, Carmen and Amy met and immediately felt
like old friends. They shared interests in common such as thrifting, garage
sales, photography, being silly, and the affection for living a simpler, farm life. Their love for adventure lead to the idea of starting a business
together.Their shared love for country
living inspired the company name, Rural Revolution.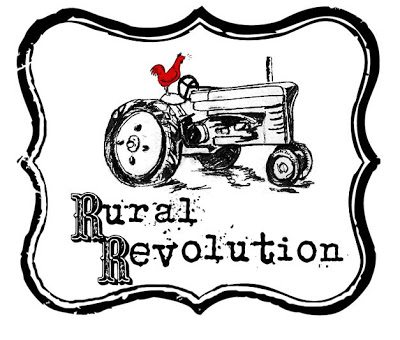 Rural Revolution has two lines of products: Hog Wash moisturizing soaps and Bright
Eyed and Bushy Tailed, all-natural undereye serum. In addition to
reducing laugh lines, dark circles and puffiness, the eye serum is reported to work great for
bug bites and poison ivy itching, acne and dry skin.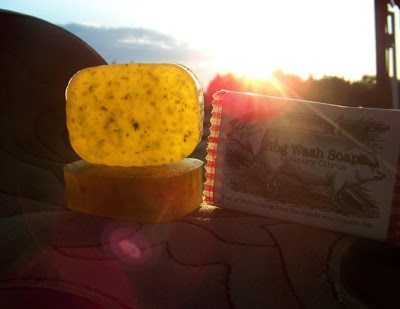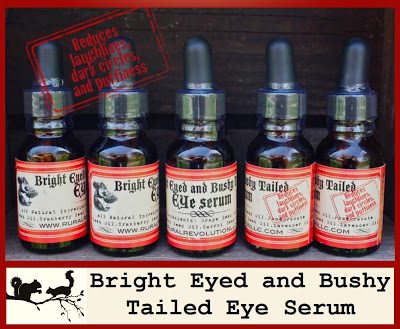 The Rural Revolution Hog Wash soap line features fun scents ranging from lemon-basil,
almond, Hanover Tomato and BACON! That's right…bacon scented soap! No bacon
grease is used in the making of this soap and while it is not intended for use
on swine, they'd probably appreciate it too. All of their handcrafted soaps are
made in small batches using natural glycerin and organic oils.
Rural Revolution has been receiving widespread support from local
businesses, online and from people they have become acquainted with at farmers'
markets and local fairs. They are always looking for a new adventure and make
it a point to take time to enjoy the ride! Sounds like a recipe for success to
me!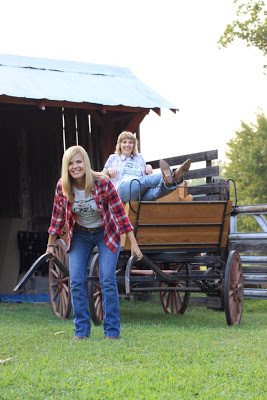 Their last correspondence to me best sums up how genuine and
endearing they are: "Thanks bunches for
working with our lil' business." The honor and pleasure is entirely mine to be
working with these two women and I invite you get to know them a little better
in their own words.
"In this fast paced world we long for simpler times and simple pleasures.
This longing was the inspiration for our company – Rural Revolution. Do you
feel the country calling? We certainly do!"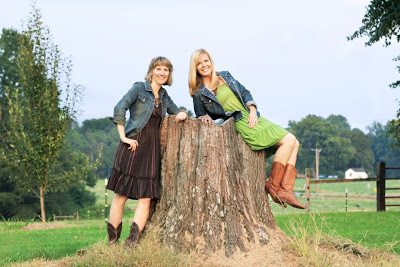 Amy's Story–
I was born & raised in Tennessee
(whoop whoop, Go Vols) and moved to Virginia
a few years ago and that's where I met up with my partner in crime, Carmen. I married
my main squeeze 16 years ago on a mountain top in Montana, and we have two incredible sons;
ages 10 & 13. They keep me on my toes but I wouldn't have it any other
way!! I love reading, hiking, biking and just about anything that involves the
Great Outdoors; throw in a few animals and I'm golden! I became what I like to
call myself, a chicken farmer ( it sounds like I know what I'm doing) almost 6
months ago, when I went to the local chicken auction and bought 3 chickens; a
Buff Orpington, Large Marge, a Barred Rock, Ruby Jane and an Ameraucana, Rosie,
which we later found out was a rooster and we now call Roosie. Life hasn't been
the same since! Raising chickens has been a blast! I knew it would be fun but
never expected it to be this much fun. When I tell people that I even enjoy
cleaning the coop, I get some pretty interesting looks! Yep, it's official I'm
a CRAZY chicken lady now! I can't wait for the next chicken auction.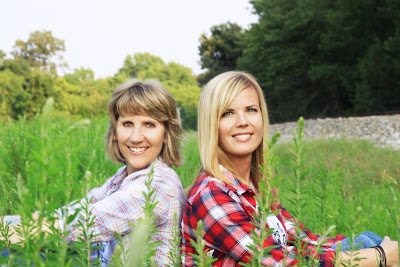 Amy (left) and Carmen (right)

Carmen's Story-
I still live in the same rural area of Virginia
that I grew up in and wouldn't change that for anything…ok, I could probably
be bribed with an old fixer-upper on a farm…or a bungalow in the Caribbean. Anyway, I got married to my soulmate (yeah, I
said it) 15 years ago on the lawn of our historical courthouse (where Patrick
Henry argued the Parson's Cause). We have 2 beautiful daughters, a Great Pyrenees
named Libby, 2 ginormous aquatic frogs; Chunk & Tiny, and 7 (at the moment)
chickens. My wish list includes 2 goats and a pig…one day. We've raised quite
a few baby chicks in The Cluckin' Cottage, who have mostly all grown up to be
roosters. Unfortunately rooster raisin' isn't my favorite thing to do because I
get attached before I find out they are roos, name them, and then have to give
them away because you can definitely have too many roosters in the henhouse…and
I can't even go there or I will use up a whole box of tissues. So, at the
moment we have Darla the Rhode Island Red, Opal the Buff Rock, Lillian the
Dominique, Fluffermuffin the white Wyandotte roo, Mamie a silver-laced
Wyandotte, Ostrey a silver-laced Wyandotte roo (was a runt, has extra long
legs, a deformed beak, and looks like an ostrich), and Baby the Bantam Bearded
Silkie/barnyard mix (adorable chicken with really ugly feet). I am not only a
crazy chicken lady (and proud of it), but a crazy busy girl… I work part-time
at my job of 23 years, co-own Rural Revolution LLC, I'm back in school working
on a psyc degree, writing a children's book, and am happy to be CEO of the
Humble Cottage (our home), but I always try to take a little time here and
there to slow down and enjoy the simpler things in life with my family because
that's what's the most important to me.
HOG WASH SOAP GIVEAWAY!
10/19/12-10/21/12 9pm EST.
Enter to win a bar of True Grit, almond
scented soap and High on the Hog, patchouli scented soap!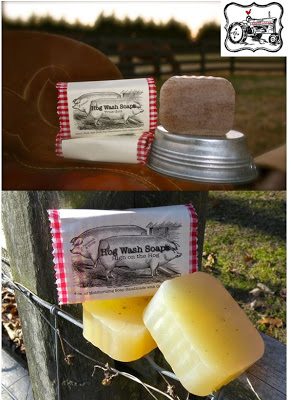 TO ENTER:
1. Subscribe to my blog via email, Google Connect, NetworkedBlogs or RSS feed
and
2. LIKE Rural Revolution on Facebook and leave a comment, telling the girls "I
hear the country calling!"
Winner chosen by random drawing from eligible entries & notified by email if provided or in response to comment.