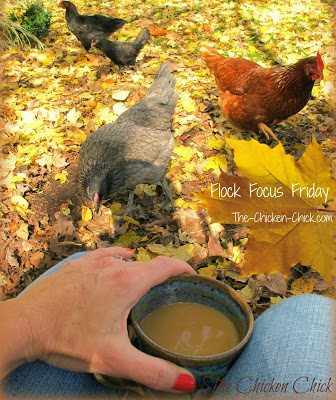 Windy (Blue Splash Marans hen and adoptive mother of the Littles) and Spartacus.
Maternal photobomb: NAILED IT!
Lola (Columbian Wyandotte hen) keeps a respectful distance from the Ruby Slippers I planted under the coop this week.
Jerry Seinfeld and his unnamed Polish Crested sibling, enjoyed the warm temperatures this week.
Thanks for joining me and have a great weekend!