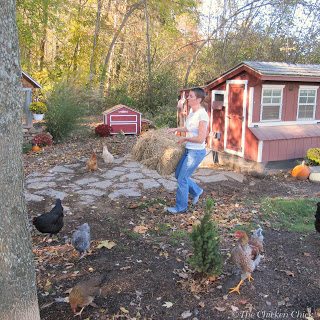 Never in my life have I been busier; with two small children, a husband, a dog, quail, housekeeping, volunteering, and caring for 60+ chickens, my "real world" days are full. Add to that my "virtual life," which includes Facebooking, blogging, crafting, cooking, Tweeting, Pinning, Instagraming, eBaying, Etsying, YouTubing, writing for magazines and oh…running my own company and slowing down is a luxury. One of the things I appreciate most about hosting this blog hop is that it forces me to slow down for a few hours each week to visit and enjoy the creativity and perspectives of other bloggers. I invite you to join me in spending some time appreciating the talents of at least a few of this week's party guests. I'm glad I did and I think you will be too.
Now…onto this week's Featured Bloggers!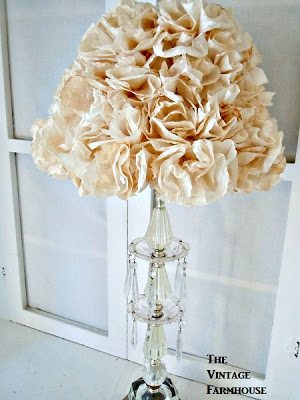 "Cheap and time consuming" are the adjectives used to describe this tea-dyed, coffee filter lampshade, made by Nicki at
The Vintage Farmhouse
, which means I absolutely MUST try it! Very clever ideas for using coffee filters that result in a feminine, elegant look.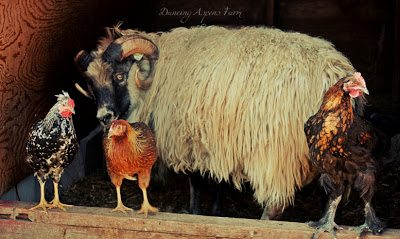 Meet Draumur, the very handsom, Icelandic ram at
Dancing Aspens Farms
, posing with a few of his feathered friends. In addition to the striking photography, what struck me about this blog was their philosophy: "Pasture management from the ground up." Erin states that she and her husband Mark believe that soil health contributes to plant health, which directly impacts animal health and that their role as shepherds is to care for their animals, the soil, water and biological community.
Paula, (aka: PMc) author of Call Me PMc, shared one of those "why didn't I think of that?" recipes,
Breakfast Pizza
! It's essentially a bacon and tomato quiche on pizza crust. Brilliant! And you
know
it's going to taste delicious cold, hot or room temperature. Count me in!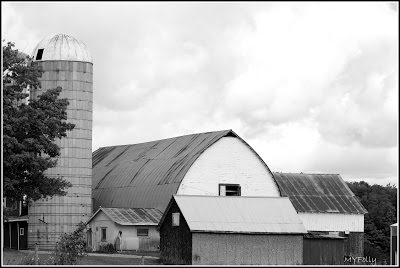 This and That's Photography, Black and White spoke to me as I am a sucker for both barn photos and black & white photography and Marlys' post this week celebrates both.
Clever Chicks Blog Hop #7
You're invited to LINK UP!
Do you have a clever blog post to share with us this week? We'd love to read it!
Despite the blog hop title, this is an equal-opportunity link party!
How to Link-up
Share your clever ideas, DIY projects, recipes, tutorials, decorating tips, stories, Pinterest projects/recipes you've tried, Etsy store creation, posts about your chickens, farm animals or other pets, whatever you choose- BE CLEVER!
Use
the direct link to your blog post,
not
to your blog's home page. We want to be able to find your clever post!
Please note
: If you have trouble linking up, the following two tips should help OR, feel free to email me the URL to your post and I will add it for you!
Kathy@The-Chicken-Chick.com
1. Add the link to this Clever Chicks Blog Hop to your blog FIRST, before submitting your link to the hop or the link tool won't work.
2. Utilize the 'Try here" option if you have done #1 without success.
3. If you have already completed #1, it could be a browser issue; changing browsers may help.
Featured Blogs
My favorite posts will be FEATURED on Clever Chicks next week!
And the featured bloggers are welcome post my "Featured"
button on their blogs!